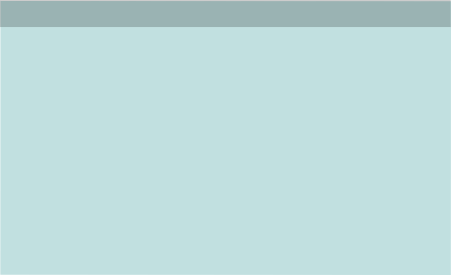 A I R S H O W C A L E N D A R
T V & R A D I O P R O G R A M M E S

The Silver Spitfire arriving home to Goodwood today after flying around the world (05.12.19) >> MORE PHOTOS SOON << Photo by Malcolm Lee
SHHAS Facebook Page
Any aviation related topic welcome -
* Photos/videos
* Aviation News
* Promote forthcoming aviation events

Please visit our SHHAS Facebook Page for the latest Aviation News, Events etc. You are welcome to share content from other Facebook Pages and please don't forget to like our page!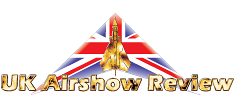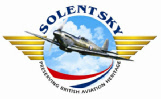 Copyright
©
2019 SHHAS Website by Colin Lee


SHHAS Visit to the De Havilland Museum, 11th March 2020
SHHAS De Havilland Museum visit arranged for March 11th 2020 (reserve date March 18th). Currently, the museum is closed until late February to finalise the fitting out of the new building. We have arranged a visit to the newly expanded Museum (the new additional Hangar will be fully open and on display). The coach will leave Romsey Bus station at 08-30 to arrive at the Museum circa 10-30 and will leave to return at 15-50 arriving back at Romsey circa 17-00.
Whilst at the Museum, there will be a 2 hour private tour for all SHHAS members and guests together with Tea/Coffee (or cold drink) and light refreshments. There will be plenty of time for us all to browse exhibits at our leisure and attendees can either bring a packed lunch or make their own arrangements at a local hostelry
The cost inclusive of coach travel, museum entry and private tour will be between £31 (50 attendees) and £35 (min 30 attendees)
To reserve a place(s), please email or message Mike Webster (wmcbug@aol.com or 07710 704237) as soon as possible and pay a £10 deposit by latest mid January 2020. You can pay the deposit either at the AGM or at the SHHAS Dinner latest.
Sorry, After this date, No deposit means your place is not secure until received (Max 50 people). Balance will be required no later than February SHHAS evening by which time we will know final price per person.
Happy Christmas to all SHHAS members. Best regards, Mike
'Sapper to Spitfire Spy'
the story of David Greville-Heygate, DFC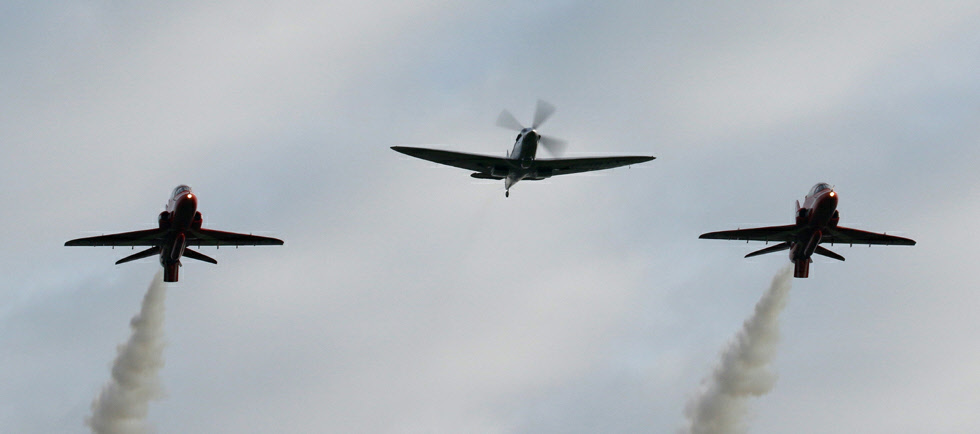 Britain's Biggest Warship:
HMS Queen Elizabeth
Sunday 10th November
20:00-21:00
BBC Two Series 2 3/3
After three months at sea, the test pilots from the Royal Navy and RAF have successfully landed the F35 jets on the flight deck of HMS Queen Elizabeth for the first time, and even tested launching and landing in hurricane conditions. But with just a few weeks to go before the warship arrives in New York in spectacular style, they are about to try a method of landing never attempted before, which carries great risks but could revolutionise carrier operations globally. Last in the series.
a talk by Sally-Anne Greville-Heygate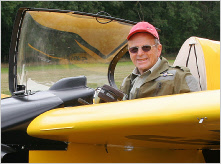 Philip Wiltshire
1938 - 2019
Phil's eulogy available to read here